Urban sophistication and historic preservation come together in the stunning Capitol Hill, a residential neighborhood adjacent to the seat of American democracy, the Capitol Building. This exquisite neighborhood in the heart of Washington, D.C., is a special place to live — and a sought-after market for homebuyers.
Townhomes and condominiums in this vibrant, architecturally diverse community stand within the
Capitol Hill Historic District
which comprises about 8,000 primary contributing buildings, all of which are structures with architectural features that help the district retain its distinctive historic character. Several architectural styles can be found in the historic district including Romanesque, Classical Revival, Queen Anne, and more.

Homes in the Capitol Hill Historic District are in big demand. When you start searching for real estate in this neighborhood, here are nine things to look for.
A knowledgeable realtor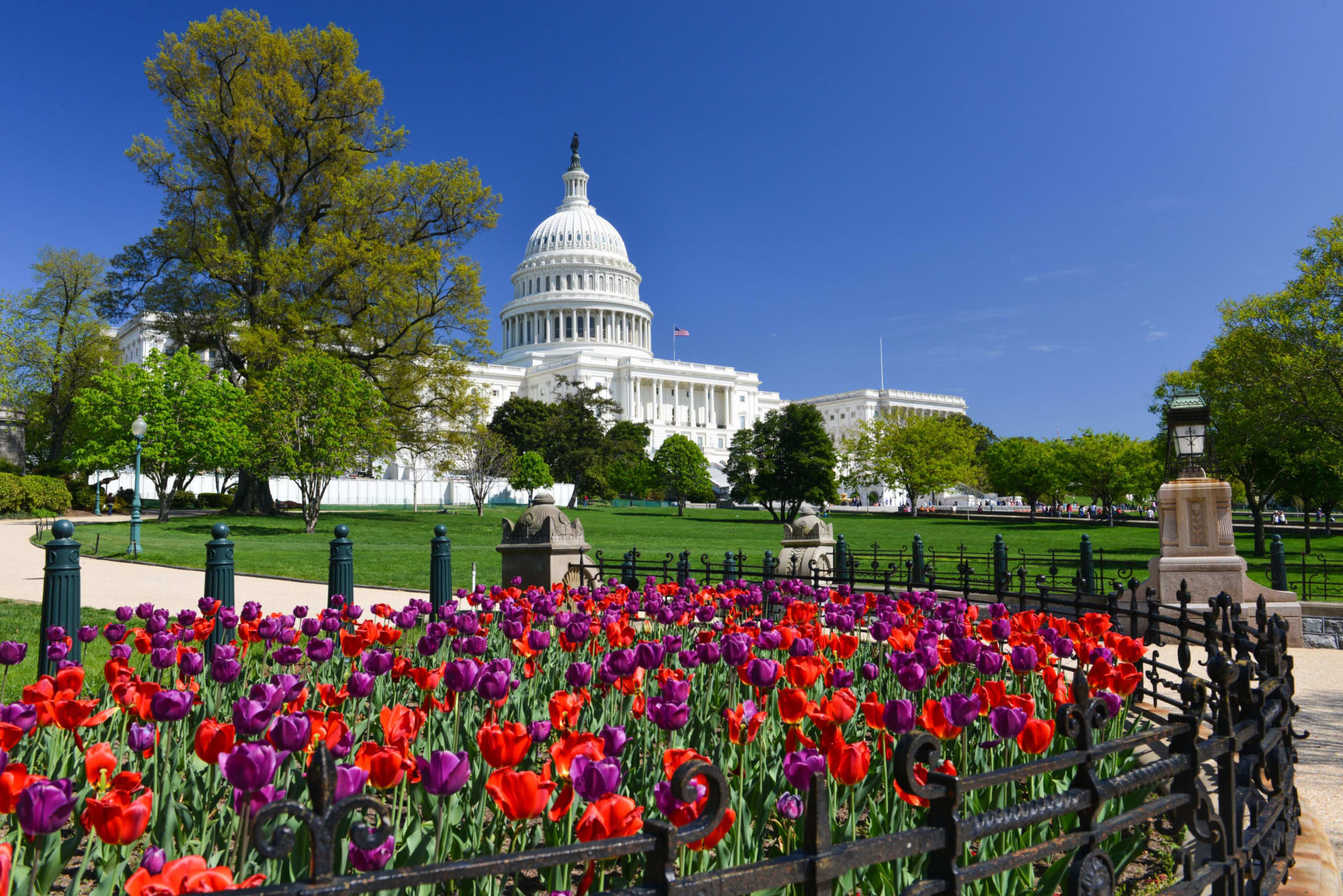 A Capitol Hill real estate agent with deep insights into the nuances of the local market can simplify your home search and make every step of the purchase process go more smoothly.
To find an
agent
who's right for you, get recommendations from friends and loved ones. Draw up a list of at least three candidates, check their website for important information such as expertise and experience, and read
testimonials
from their clients. Ask for references, and contact those same people to discuss the real estate agent's capabilities as effective communicators. Interview the candidates and determine the answers to these questions:
House hunting can be stressful and frustrating. It may take you a considerable amount of time to make a winning bid on a home and close on your purchase. The person you hire should be someone with whom you can build a comfortable professional relationship.
Move-in ready interiors
Look for Capitol Hill homes for sale with move-in-ready interiors. Thousands of buildings in the neighborhood are old, having been constructed during the 19th century and the beginning of the 20th century. Due to this fact, many homeowners in the area have spent serious sums of money to restore historic interior features and update kitchens, bathrooms, heating, ventilation, and air conditioning systems to enhance the property's elegance and comfort. This could include renovating the kitchen with custom cabinetry, adding a barrel ceiling clad with wood, or installing a wine refrigerator. For some luxury touches, consider putting in a spa-inspired bathroom or a walk-in closet.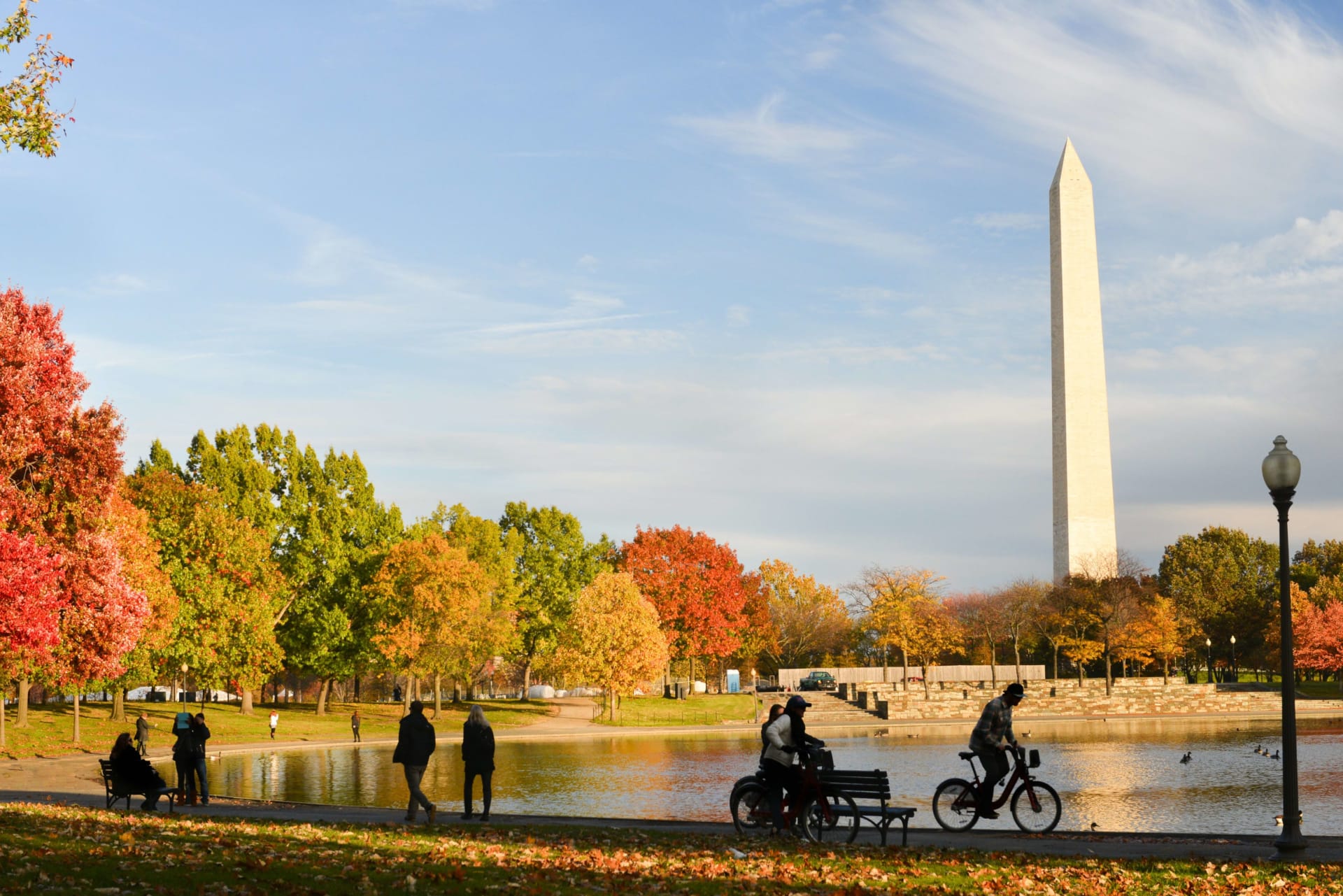 Meticulously maintained historic exteriors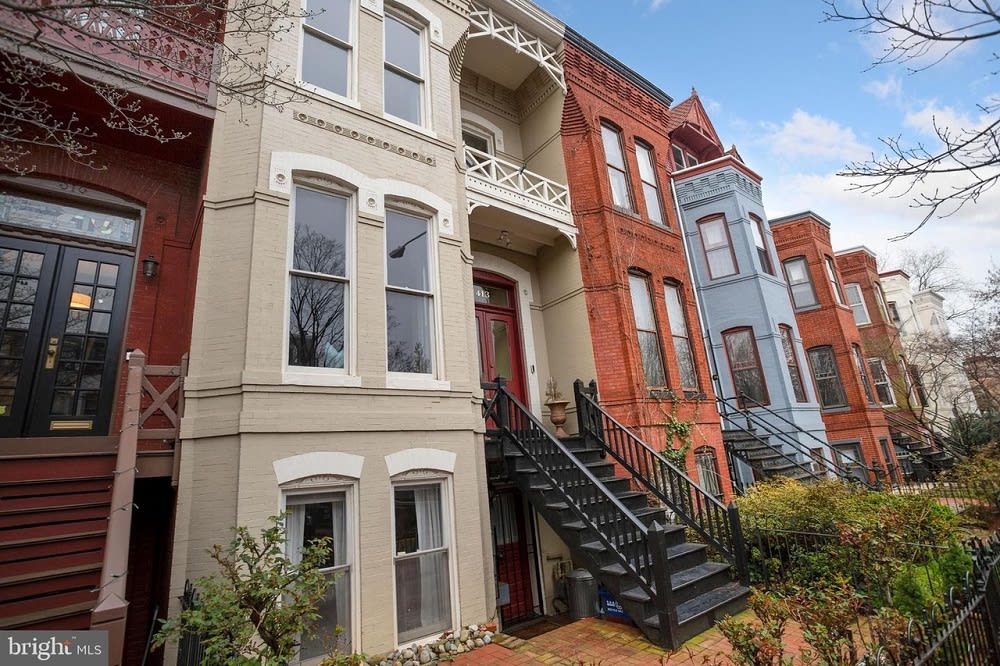 Photo courtesy of Frank Snodgrass's website
Many people looking to buy Capitol Hill real estate for sale want a house with historically accurate exterior features that contribute to the neighborhood's distinctive architectural character. Many homes in Capitol Hill maintain their historic exteriors, as the Capitol Hill Restoration Society has implemented
several design recommendations
for historic-district homeowners. Here's a sampling of this civic group's guidelines:
Off-street parking spaces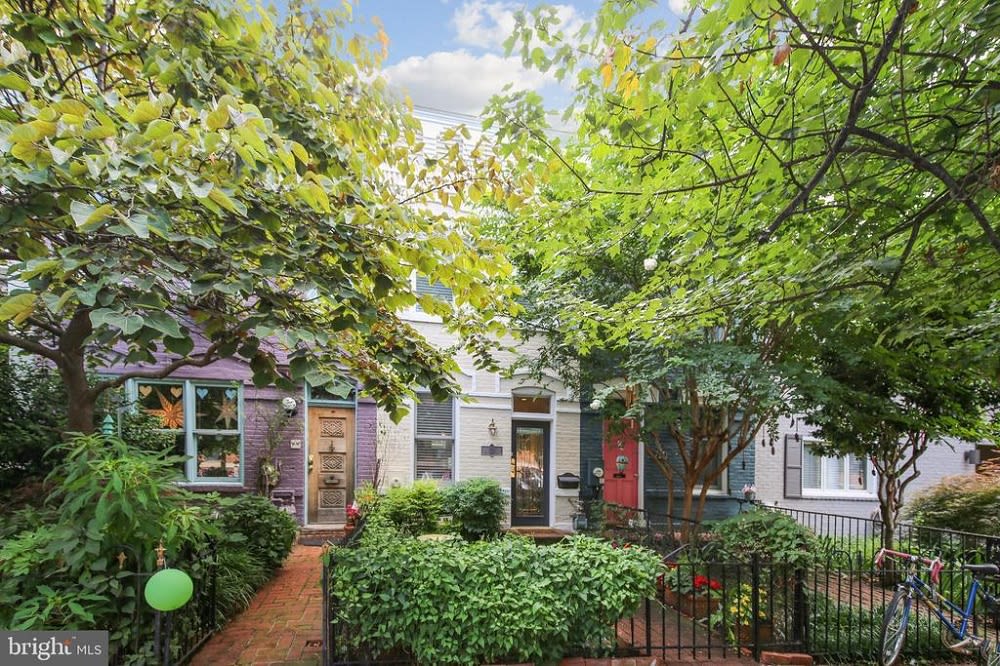 Photo courtesy of Frank Snodgrass's website
Capitol Hill homes for sale with off-street parking spaces are some of the most sought-after in the neighborhood. They are valuable amenities for homeowners with several cars, who want a designated parking space, and want to save time searching for parking.
Secret gardens offering treasured light and air
Fenced-in rear yards with lovely plantings and sun-dappled tranquility are a highlight of Capitol Hill townhomes for sale. These secret gardens bring natural light into the back rooms of historic homes, as well as views of lush greenery. In a neighborhood that is always bustling, there's something to be said for having a designated space where you can breathe in peace and serenity.
Spacious condos
Include Capitol Hill condos in your home search. They offer spacious, gracious living options without the responsibilities that come with owning a row house, such as facade maintenance and gardening.
It's possible to find modern condo developments in the historic district. Here are two examples:
It's also possible to find historic condo properties in Capitol Hill. Here are two examples:
An easy walk to the Capitol campus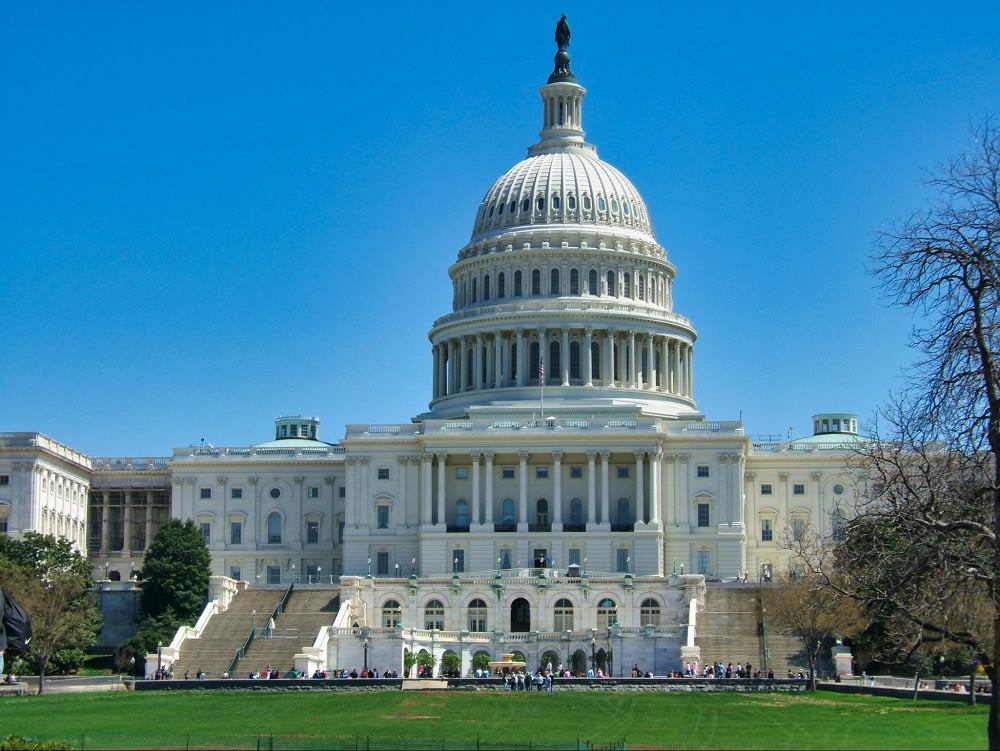 If you work at the Capitol campus, look at homes for sale on nearby Capitol Hill Historic District blocks for easy commuting. Being able to walk to work is one of the privileges of urban living.
Homes near the U.S. Capitol are situated conveniently close to amenities such as
the United States Botanic Garden
, which happens to be one of America's oldest continuously operating public gardens with collections dating back to the 1840s. Its present-day conservatory, constructed in 1933, is a greenhouse with two courtyard gardens and 10 rooms under glass. The front of the conservatory is a limestone structure whose design is based on the l'Orangerie at Versailles outside Paris.
Green spaces on residential blocks near the Capitol campus include four-acre
Stanton Park
. In the springtime, you don't have to go to the Tidal Basin to see cherry blossoms — you can find them right in Stanton Park.
The
Folger Shakespeare Library
, located near the U.S. Capitol, houses the world's largest collection of materials related to the famed playwright and has a major collection of books, manuscripts, and prints from Renaissance Europe.
Folger Theatre
, North America's oldest replica of an Elizabethan performance venue, produces seasons of Shakespeare, classic plays, and new work.
There are also some wonderful Capitol Hill restaurants located near the Capitol campus. Here are three can't-miss examples:
Convenient access to Eastern Market
Avid shoppers ready to move to Capitol Hill should look for homes near
Eastern Market
. This National Historic Landmark, which has been in continuous operation since 1873, is a community hub and a prime site for Capitol Hill shopping.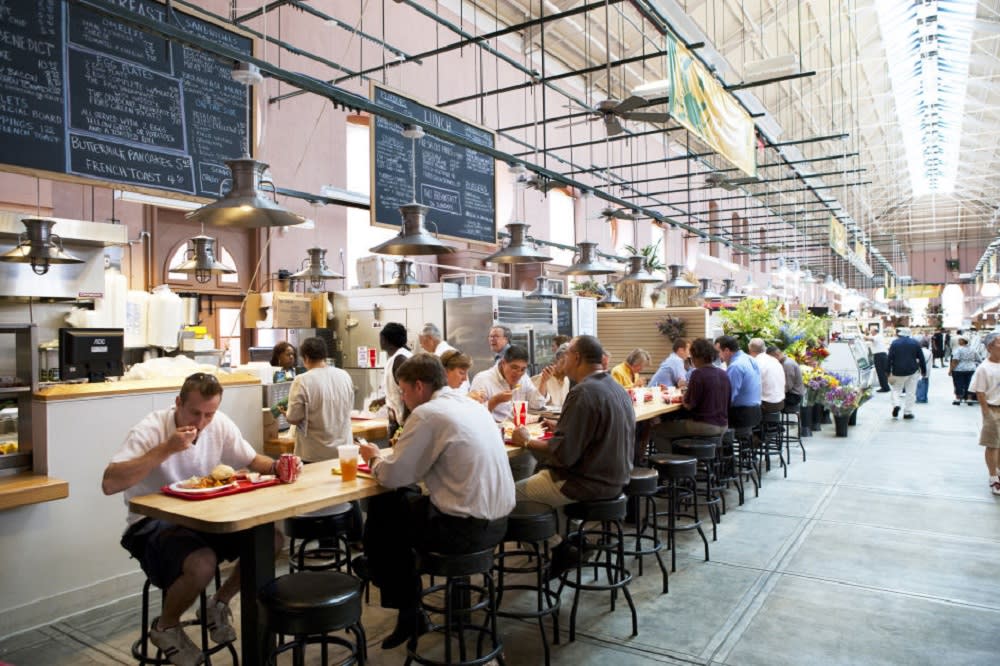 Photo courtesy of Eastern Market
Eastern Market operates a popular indoor food hall where merchants offer baked goods, meats, poultry, seafood, cheeses, produce, and fresh flowers.
The Market Lunch
, a restaurant that has been dishing up comfort food since 1978, serves a crab cake breakfast with eggs and grits and is famous for its blueberry buckwheat pancakes.
Eastern Market also features an open-air venue where local farmers from Delaware, Pennsylvania, Maryland, Virginia, and West Virginia sell fresh-from-the-fields produce on the weekends. In addition, there's a weekend outdoor market that hosts more than 100 local artists and entrepreneurs selling paintings, sculptures, handcrafted jewelry, antiques, and more.
Architect Adolf Cluss, a German-born immigrant, designed Eastern Market. It's the only public market building in Washington, D.C., that is still used for its original purpose. His architecture firm, Cluss & Schulze, is best known for its design of the Smithsonian's iconic
Arts and Industries Building
.
Proximity to Barracks Row
Barracks Row
is the oldest commercial center in Washington, D.C. Barracks Row's name comes from
Marine Barracks Washington, D.C
., located on the corner of 8th and I Streets SE. Founded in 1801, Barracks Row is the oldest active U.S. Marine Corps post, and along with the adjacent Marine Corps Commandant's House, is a National Historic Landmark. The United States Marine Band performs at the barracks'
Friday Evening Parades
, which has been a pillar of Capitol Hill community life since the 1950s.
Barracks Row is lined with inviting shops and appealing restaurants. Here are three of 8th Street's many foodie favorites: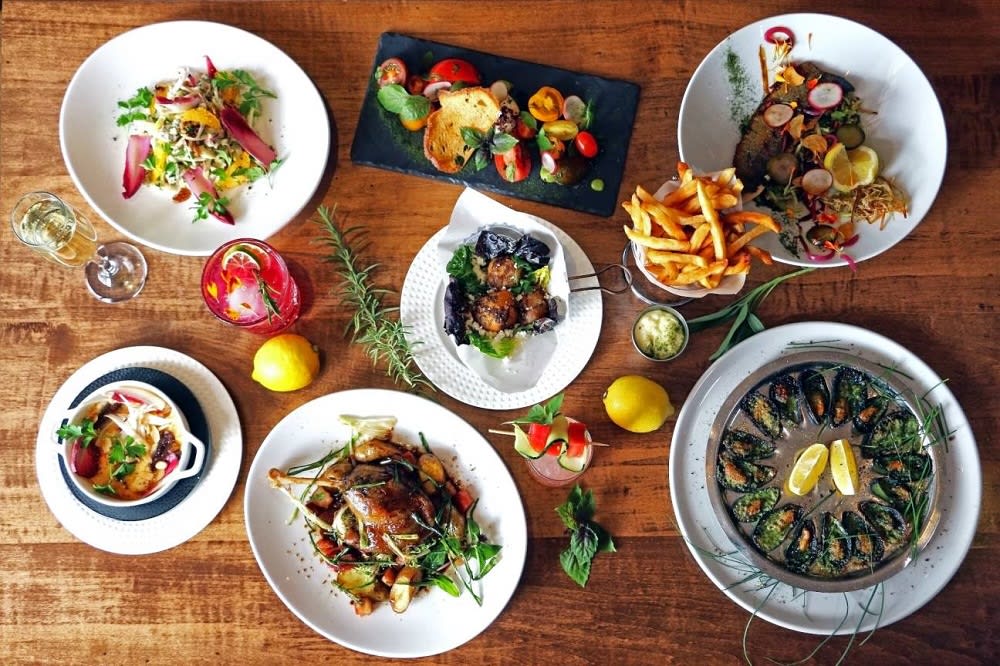 Photo courtesy of Belga Cafe


The Miracle Theatre
, located along Barracks Row, is a live performance venue and a cinema for second-run movies. The property was constructed in 1909 and began its existence as Meader's Theater, a vaudeville house that showed silent films.
Are you ready to start your home search?
Now that you know what to look for in your Capitol Hill home search, you may be ready to begin house hunting in earnest.
Frank Snodgrass
, an expert realtor with years of experience, will help you streamline the process. As your respected and trusted advisor, he will help you find your dream property, make purchase offers, and negotiate the best possible deal for you.
Contact Frank today
for expert help.