The historic neighborhood of Shaw is one of D.C.'s hippest communities today. The area is well known for its amazing foodie restaurants, local boutique shops, vibrant murals coloring the streets, impressive concert halls, and gorgeous Shaw real estate properties. Often referred to as the "Harlem of Washington, D.C.," this neighborhood became home to many African-Americans following World War I, transforming into a hub for one of the most significant cultural movements of the 20th century—the Harlem Renaissance.
While the movement was largely centered in New York, the D.C. community provided substantial support for the art and music born during this period. Legendary artists like Ella Fitzgerald, Cab Calloway, Pearl Bailey, and Duke Ellington were stars at
Howard Theatre
and
Lincoln Theatre
. This area would later be called "Black Broadway" and one of the most famous national arenas for jazz's most prominent musicians during the 1920s. Over the decades, Shaw has blossomed into the highly-desired neighborhood it is today—calling itself home to around 47,000 residents and possessing several luxe residential developments for prospective Shaw real estate buyers to consider.
What types of properties are there?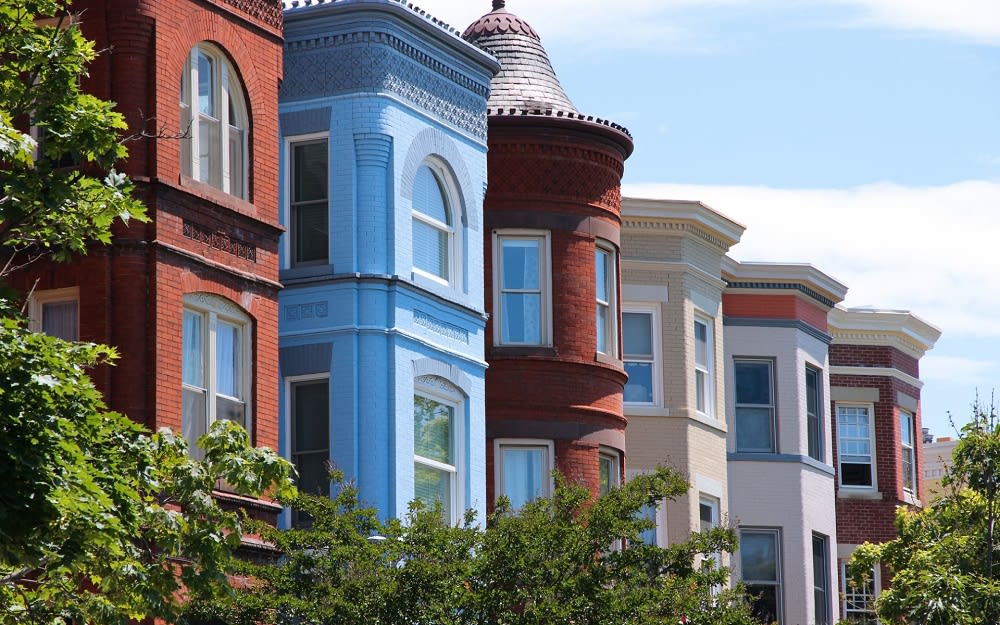 Source Google Photo Library

Not unlike other neighborhoods in D.C., a vast majority of the homes for sale in Shaw are historic brownstones and charming row houses. Buyers will also find some of D.C.'s best-preserved carriage homes here, too. Today, the majority of these properties have been converted into luxury condos and townhomes. This was done to maintain the buildings' original, timeless allure while simultaneously updating the interior. Upon walking inside, you'll find the more traditional features such as hardwood floors and cabinets nestled in with marble countertops, stainless steel appliances, and other high-end amenities. Shaw boasts some of the city's latest residential and mixed-use developments, like luxury mid and high rises with contemporary home features and modern elements. Are you after a Shaw real estate property with more history visibly present? Well, you're in luck! Many of the original brownstones in the neighborhood have been structurally replaced to preserve the integrity of their iconic exteriors. It enables buyers to purchase a home full of timeless charm while simultaneously delivering a brand new home experience.

Because the years have brought so much renovation to the community, any Shaw real estate agent will describe the neighborhood as an eclectic mix of properties. Prospective buyers who appreciate architectural style from the pre-war period can find row houses throughout the area in addition to stylish, new condominiums. Many buildings have already been renovated, but some homes are primed and ready for updates, allowing the next owner to put their custom touch on their new house. Many of the areas surrounding U Street-Shaw are a mix of residential homes and businesses, which can give potential buyers who are seeking a more downtown vibe precisely what they are searching for. Alternatively, options in several modest, tree-lined blocks are a perfect fit for families with young ones in tow. There truly is a little something for every buyer in this neighborhood.
What is the market like now?
Washington D.C. has had a bit of a housing frenzy the past few years, to put it lightly. On top of the already low inventory, rising interest rates are raising the stakes for homebuyers, and D.C.'s busy spring market in 2022 will be just as competitive. However, higher interest rates inevitably result in some would-be buyers being priced out. According to
Axios
, the average rate on a 30-year-fixed-rate mortgage was 4.42% in April, up from 3.76% three weeks earlier. This is the largest three-week jump since 1987, and just four months ago, the rate was 3.05%. The demographic of Shaw is also contributing to the competition. A plethora of well-educated and subsequently well-paid workforce are faced with a limited number of homes available to purchase. Are you looking to increase your chances of closing on a home? Reach out to a
Shaw real estate agent
for professional advice on how to secure your perfect home for sale in Shaw.
Who is living in Shaw?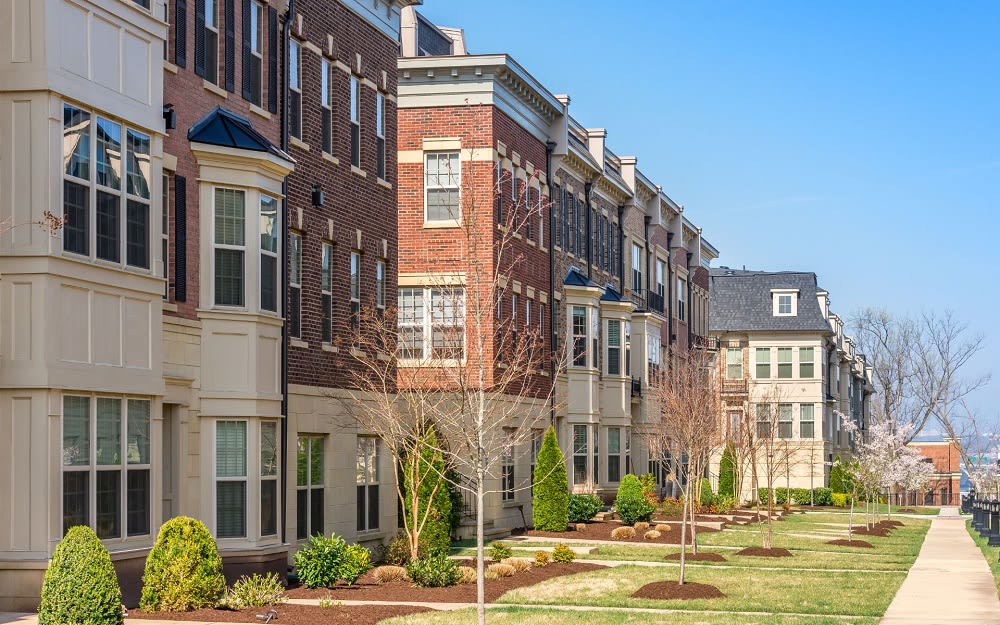 Source Google Photo Library
With no shortage of high-end restaurants, rooftop bars, and trendy D.J. lounges that add to the late-night buzz, it should come as no surprise the median age of the neighborhood
is 32
. Many of the residents have lived in the area for several years. However, a good few are also migrants that moved from other parts of the United States and the globe. About half of the workforce is hired by private companies, and the other half are employed by the government and non-profits or are entrepreneurs. In Shaw, the
average household income
is $149,000. Generally, housing costs reach a modest $2,386 per month in the neighborhood, with
36% of the homes
being owner-occupied.
What to do in Shaw after closing on your property
In addition to a slew of trendy bars and cool restaurants offering a variety of nightlife and dining options, residents of Shaw can enjoy plenty of other amenities. Stroll over to the iconic entertainment venues that staged the likes of Ella Fitzgerald and Shaw's own Duke Ellington, which are still in business today—hosting musical artists across various genres. Enjoy yourself in the fast-growing luxe retail scene, with more high-end shops opening up rapidly. This community also boasts one of the country's most acclaimed Historically Black Colleges and Universities—
Howard University
. It sits on the edge of Shaw, surrounded by some of the most popular restaurants in the area. Residents, students, and tourists can enjoy this neighborhood's proximity to urban destinations like live music venues, boutique shopping, and even authentic Ethiopian dining experiences.
The Shaw neighborhood is rich with African-American history and culture that directly influenced its shape and rhythm today. This community also holds significant meaning for the country because of its contributions to music and art, from musicians such as Duke Ellington to jazz poets like Langston Hughes. Through the decades, the Shaw neighborhood has evolved into a residential community with something for everyone. Whether you're a student, a new graduate, a moving family, or looking to retire, trusted Shaw real estate agent
Frank Snodgrass
can provide expert advice to help you navigate the home buying process.
*
Header Source Google Photo Library